Blind Dates With PornStars – Vanessa
Hey there guys, we return this nice week with some more fresh and hot content. For this amazing scene we bring you the super sexy and hot blonde porn star named Vanessa. And the main feature of this scene is to see of a guy can get to chance to get her pussy. So the question for today is " can he score " or not with her. She likes to play hard to get but she always seems to give up her pussy to the guys she fancies. Case in point for today she went on a blind date, and she liked the guy. But she didn't let it be obvious as she kept the guy guessing throughout the date if he'd get to tap that or not.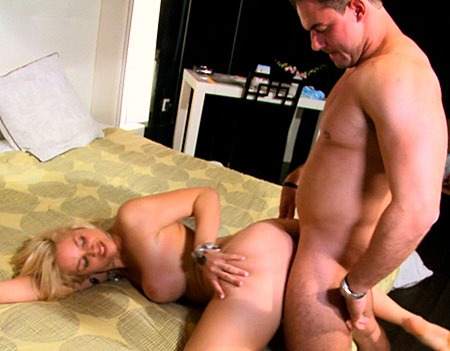 So just sit back and watch this blonde cutie work her magic as she teases this guy as much as she can with her superb body even after she agrees to have sex. Well suffice to say that the guy liked it allot either way, and he was most happy about getting to stick his big dick inside this sexy blonde's tight and eager holes. So without further due, sit back and watch her taking a fucking from behind on the bed as the dude goes to town on her pussy. Enjoy it and do come back next week for even more superb and hot canhescore scenes that we'll have for you. So until then have fun with this one everyone. And goodbye! Check out the Thai creampie website and find similar videos and pictures featuring stunning babes.